.WELCOME TO THE HOME PAGE OF THE
| | | |
| --- | --- | --- |
| | Shannon Ridge Homeowners Association ® | |
Serving the Interests of Homeowners of Shannon Ridge, a Deed Restricted Subdivision
---
..
---
View Current
Shannon Ridge E-News
------
---
Join OR Renew Your Annual SRHOA Membership for 2020
---
View Current
Shannon Ridge E-News
---
Animal Shelter Donations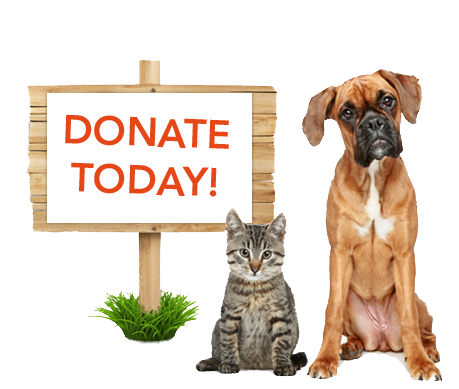 Donations to finish the Wilson County No Kill Animal Shelter (wcnkas.org) can be made via FaceBook or PayPal at
https://www.paypal.me/wcnkas (email): alena@wcnkaas.org
or call 830-333-3888 to donate via credit card.
------
Be Notified Of Local Emergencies
Sign Up For:
STRAN - Area Resident Communication Registry


------
Snakes In Shannon Ridge
Spring is coming, and with it, snakes will be on the move. For information to understand and identify them, see the following website.
------
Loose Dogs
------
Spring Cleaning - For Your Lot
------


Free Adobe Acrobat Reader® Download Here

---
Attention Realtors®, Agents, and Prospective Shannon Ridge Property Buyers
The Estates at Shannon Ridge is a deed restricted subdivision. These restrictions are reasonable and are designed to protect our property values while maintaining a quality life style befitting the pastoral setting of our beautiful neighborhood. While these common sense restrictions are not draconian or onerous in nature, they are strictly enforced by the Shannon Ridge Homeowners Association. We urge everyone considering the purchase of property in our subdivision, prospective Builders, Remodelers, and all Realtors handling transactions in the area, to familiarize themselves with our Subdivision Restrictions.
---
Visit our LINKS Page for information regarding Texas Property Tax Appraisal Code.
Looking for a place to dump your household trash ? See Wilson County Dump, on our Links page.
---
Note: All E-mail links to individual SRHOA Board Members will be referenced to our SRHOA E-mail address, and will be forwarded to the individual Board Member. Click here to contact a SRHOA Board Member - E-MAIL US Please INCLUDE the NAME of the Board Member in the body of your message.

Shannon Ridge Homeowners Association
873 Paddy Rd.
Floresville TX 78114-6533
E-mail SRHOA Webmaster
Randy Davis
---
Our Mission

The Estates at Shannon Ridge Homeowners Association Inc. (SRHOA) was founded in 2003. We are a purely voluntary non profit organization dedicated to the preservation and enhancement of property values, and the quality of life in our subdivision by :
. Promoting neighborhood cohesiveness,

. Enforcing existing subdivision deed restrictions, (We are NOT an architectural patrol organization...)

.Supporting neighborhood beautification activities and projects,
.Sponsoring neighborhood social functions, and
.Supporting anti-crime activities.

Although membership in the SRHOA is completely voluntary, we urge all Shannon Ridge Subdivision property owners to join us to help keep this a wonderful place to live. Our annual dues are $50 per property. To join, contact us by e-mail, or mail your check to: SRHOA P.O. Box 702 Floresville TX 78114-0702
---
The Estates at Shannon Ridge is a unique upscale subdivision located in unincorporated northern Wilson County Texas, about twenty five miles Southeast of downtown San Antonio and five miles North of Floresville. We are close enough to easily access the amenities of urban life, yet we enjoy a tranquil, pastoral setting, with a flavor both rural and suburban. Our properties average about five acres in size and many are heavily wooded. A number of our residents own and raise horses. Deer, wild turkeys, coyotes, bobcats and myriad birds and other wildlife abound. At night we can see the stars and listen to the distant howl of coyotes and the hoot of nearby owls. Our subtropical climate with it's mild winters allows cultivation of a wide range of fruits, vegetables, and ornamentals. Our soil, a rich sandy loam, is easily tilled, making gardening and landscaping a pleasure.
------
This website is an endeavor of SRHOA. We maintain this website for the purpose of providing useful information for and about our beautiful community. Why? ----- Because we LOVE it here!
---
Wilson County Climate

Monthly Averages
January
February
March
April
May
June
July
August
September
October
November
December
High Temperature ( F )
61
66
74
80
85
92
95
95
89
82
72
64
Low Temperature ( F )
38
41
50
58
66
73
75
74
69
59
49
41
Precipitation ( in )
2
2
2
2
4
4
2
3
3
3
3
2
Wind Speed ( mph )
9
10
11
11
10
10
10
9
9
9
9
9
Wind Direction (from the)
North
North
SSE
SSE
SSE
SSE
SSE
SSE
SSE
SSE
North
North
Cloud Cover (out of 8)
4.9
4.7
4.8
5.1
5.2
4.5
4.1
4.0
4.3
4.0
4.4
4.9
Burn Ban

For Official Wilson County Burn Ban Status:
Call any of the area fire departments
Wilson County Health and Public Safety Office - 393-8503

Wilson County Sheriff's Office - 393-2535
---
LOOKING FOR SOMETHING ?

SEARCH THIS WEBSITE
PAGE BACK TO USE RESET
Please bear in mind that this website contains links to other sites on the internet which may take a few seconds to load, and may occasionally be temporarily unavailable.

By providing links to other sites, SRHOA does not guarantee, approve or endorse the information or products available at these sites, nor does a link indicate any association with or endorsement by the linked site to SRHOA.
Shannon Ridge Homeowners Association
873 Paddy Rd.
Floresville TX 78114-6533
Website authored and designed by Randy Davis - Webmaster.
Copyright © 2005 / 2012 / 2020 by SRHOA. All rights reserved.
11/1/2020 10:29:39 AM -0500
---
Entrance Sign Watering Schedule
Debbie M NOV 15 - NOV 21
Vicki NOV 22 - NOV 28
Donna NOV 29 - DEC 5
Debbie M DEC 6 - DEC 12
Vicki DEC 13 - DEC 19
Donna DEC 20 - DEC 26
Debbie M DEC 27 - JAN 2
Vicki JAN 3 - JAN 9